I am soooooooo happy I'm done for the week! Even though today was so much fun (The kids and I threw Ms. Shirley a surprise PINK birthday party! Pictures coming...) I am pooped. And one good thing (OK, there's more than one, but...) about working for a church, is that I get Good Friday off! Too bad I have a bajillion articles to write, so tonight I'm revisiting my college days and writing til the wee hours of the morning.
Do you know what though? I never once pulled an all-nighter in college. I don't plan on starting now, either.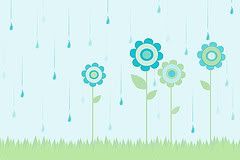 Happy 1st day of Spring!!!