We woke up to a gorgeous winter wonderland this morning! After Lilly woke up from a 2.5 hour nap this afternoon, we bundled her up and headed out for some fun in the snow. She liked it, except when Midas ran past and knocked her over and she landed face first in the snow! I can't blame her, but it wasn't anything Mommy's dry glove couldn't take care of. We didn't stay out too long-- I think we spent more time getting ready to go outside than we did actually being outside, but it was worth it!
`` (Those two apostrophes are Lilly's contribution to today's blog entry. She says they mean "fya ya".)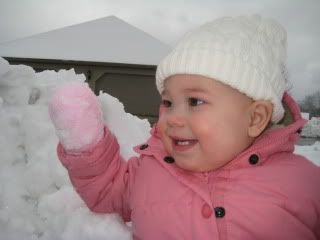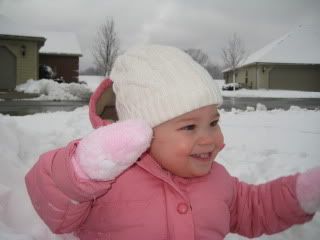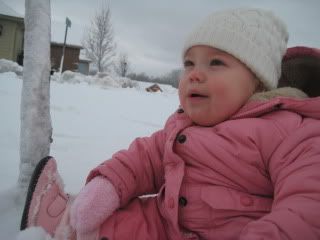 "Hey buddy! Woah, you're comin' at me kind of fast!"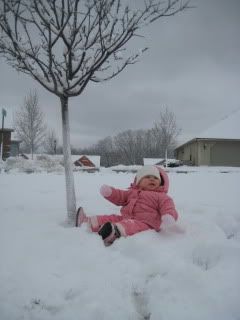 "Slow down! UNCLLLE!!!"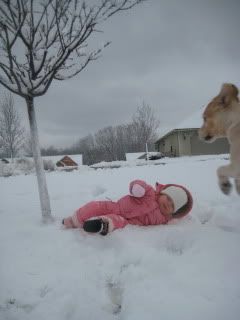 "Mom! Help! That! Was! So! Mean! And he's laughing!"
How did I get stuck in a time out?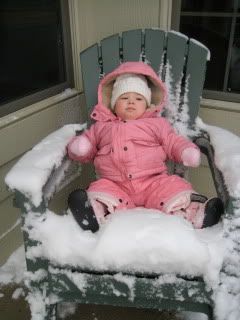 OK, back to playing!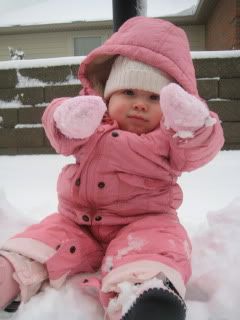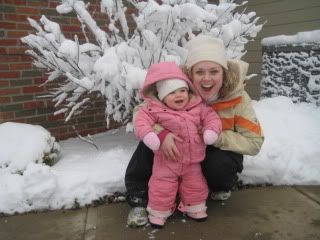 Back inside for some hot cocoa. (Maybe in a couple years!)