Today was extra special, one of a kind, and for girls (and doggies) only! While Daddy went to the Buckeyes game, Mommy and Lilly pulled out all the stops and had themselves a GIRLY day!
We rolled out the air mattress in the living room...
Sipped on... water...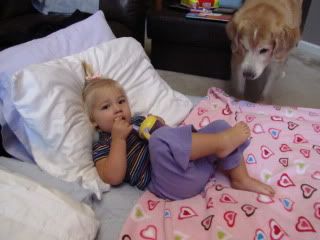 Kicked up our feet...
Turned on a chick flick...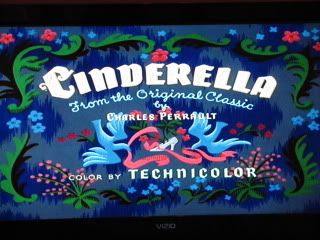 And dug into the snacks!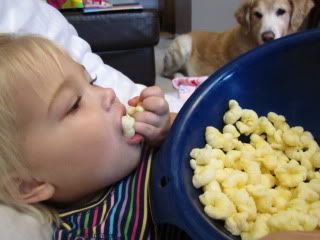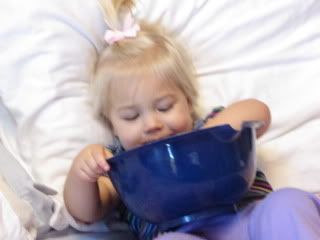 We picked out all the good pieces...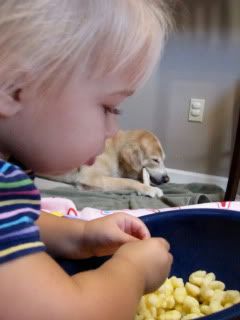 And dipped our toes into uncharted territory...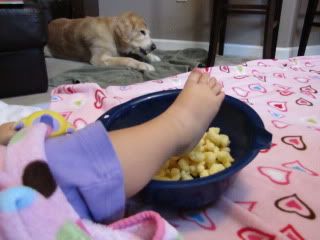 Every once in a while stumbling upon a mysteriously soggy piece. Hmmm...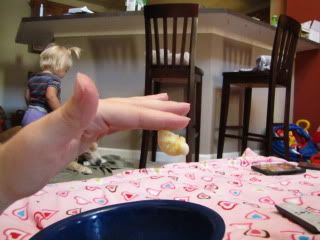 Know anything about that, Lilly?
Even Midas got in on the fun!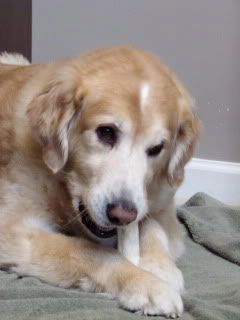 It's important to let it all hang out every now and then...
A perfect afternoon...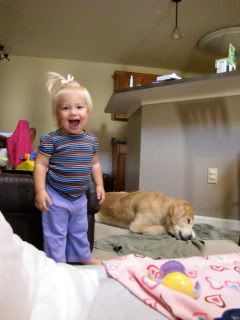 Just what Mommy needed.