Trick-or-Treating was so fun! Lilly dressed up as her favorite character, Elmo, aka "Melmo." When she tried on her costume a few weeks ago she cried and pulled it off, so I was relieved that she asked for Elmo as soon as she woke up from her nap yesterday afternoon. She hopped into her costume with a great big smile! We spent about 45 minutes walking through our friends' neighborhood (our neighborhood doesn't really T or T) and while the candy was great, Lilly was most excited about the dogs and cats she saw along the way. If a house didn't have an animal, she wasn't too interested!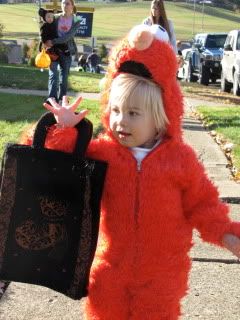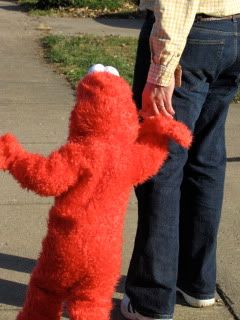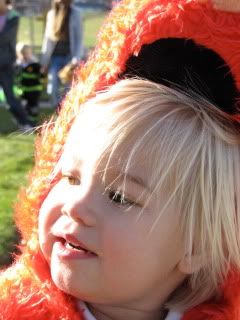 This little clown was the cutest thing around! She talked to Lilly with such a gentle voice and encouraged her to say "Thank you" then tilted her head and cooed "You're welcome!"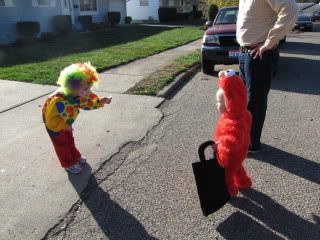 The best surprise of all was running into her school friend, Josh!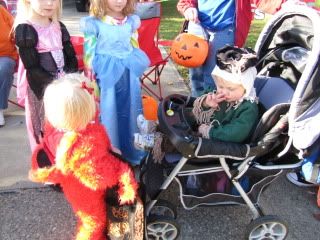 After we'd had enough T or T'ing, we headed to our friends' house for a bonfire and small group get-together. There were so many kids! It was great!!